At greengate, we strive to bring you the best in gardening - always
Here are just a few of our great new items now available at greengate: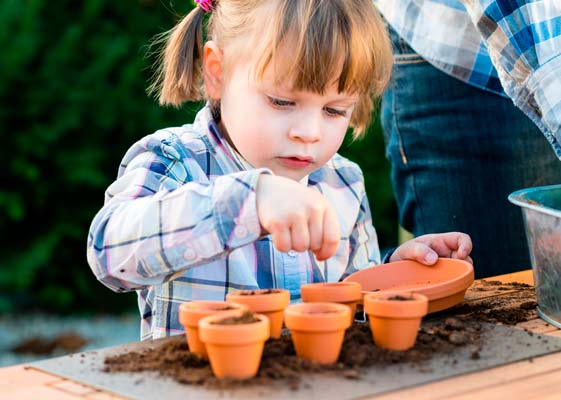 NEW concrete garden benches
Perfect for resting and taking in all that hard work you have done in your yard!
Homegrown Gourmet Mushrooms Straight From Your Garden
Imagine Having A Garden Full Of Fresh Mushrooms Fruiting All Year Long!

Fresh Organic Produce Grown and Harvested By You.
Sun Blaster Nanodome Led Mini Greenhouse
Perfect for giving the best start to your favourite plants or grow your plants all season long. Perfect for cuttings too!
Bloem Flamingos Made in USA + Mini Flamingos
Flamingos symbolize beauty, balance, and grace.

Featuring fun wiggle eyes and made from collectable quality all weather plastic. Both legs are galvanized stainless steel so they will not rust and will last for many years. Use Bloem flamingo lawn stakes to celebrate birthdays, birth of a baby girl, Mothers Day, luau or tropical themed party, fundraiser or a fun lawn surprise.

'You've Been Flocked' refers to a form of lawn greeting. It involves the placement of a 'flock' of plastic pink flamingos in someone's yard. Display along sidewalks, garden, lawn or inside a planter.

National Pink Flamingo Day is June 23rd.
Chikamasa JP-2000
Gardening Shears with Jagged Blade

Total Length: 195mm
Blade Length: 45mm
Weight: 150g
Blade: High-quality carbon steel
Grip: PA+GF, elastomer
Hikamasa CRI-360SFW Stainless Steel Wire Cutter
This is the best for flower arrangement and gardening. The blade of FLORIST is stainless steel resists water and keeps sharp. This line has a function of cutting wire and is also used well at flower arrangement class in Japan.

Total Length: 160mm
Blade Length: 45mm
Weight: 60g
Blade: High-quality stainless steel / high-quality fluorine coating
Handle: PVC / CAP : PP
Chikamasa Japanese Steel pruners PST-8
PST-8 blade makes sharp cut and the reinforcing rib is given near the rivet to enhance strengh.

Total Length: 190mm
Blade Length: 45mm
Weight: 150g
Blade: High-quality carbon steel
Chikamasa PSA-G8 Japanese Carbon Steel Fluorine
During the Holiday Season we make 100's of evergreen arrangements. Our people say these are the best hand pruners they ever used. Ever. They would know making 100's of snips a day through thick and thin branches.

Pruning Scissors

Total Length: 210mm
Blade Length: 52mm
Weight: 255g
Blade: High-quality carbon steel upper blade / high-quality fluorine coating under blade / hard-chrome plating
Handle: Die-cast aluminium
Holland Greenhouse Living Wall Panel
18 pockets and non woven fabric promotes healthy roots by providing a breathable environment and regular moisture. Use along walls and fences to create living walls.
Hydrofarm's Grey Dirt Pots
Hydrofarm's grey Dirt Pots offer value and versatility for outdoor use or as part of hydroponic growing systems. Featuring porous breathable fabric that is made from 100% recycled water bottles, these planters allow your plants to thrive by promoting exceptional root health and vigorous plant growth. The soft-sided construction allows the planter to conform to your terrain, making it the perfect choice for all growing areas. Grey Dirt Pots are stronger than similar products, with reinforced seams and stitching. They are non-degradable, so they will hold up for multiple growing seasons.

Features:

• Multiple sizes available
• Sturdy reinforced handles make moving the planters easy (handles not available on 1, 2, and 3 gallon sizes)
• No root circling
• Breathable fabric means superior drainage and aeration
• Manages plant temperatures, keeping plants cooler in summer
• Washable and durable —can be used season after season
• BPA-free
Lucky Kitty Cat Grass
NEW! Lucky Kitty Cat grass is grown with organic seeds and medium with no pesticides or herbicides. Comes in containers to grow your own grass at home in simple steps!
Traeger redefined outdoor cooking with it's convection-based Original Wood Pellet Grill.
Using a combination of natural hardwood pellets and the precision of digital technology, the company's grills offer the cooking versatility of a traditional oven with the delicious wood-fired flavor of an outdoor barbecue. Traeger continues to innovate with the completely redesigned Timberline XL grill. It features Smart Combustion™ that ensures the temperature stays the same (even when the hood is open) and fully insulated construction with the EvenFlow™ Heat Shield that guarantees consistently perfect results.

The new outdoor-rated Induction Cooktop side burner adds sautéing, simmering and searing to the grill's impressive 6-in-1 functionality, which includes grilling, smoking, baking, roasting, braising and barbecuing. The WiFIRE® digital controller and Traeger x MEATER® wireless meat thermometers allow you to adjust temperatures and monitor cooking from your smartphone – whether you're entertaining indoors or out hiking with friends.
Read More: traeger.com
• New outdoor-rated Induction Cooktop side burner adds sautéing, simmering and searing to 6-in-1 functionality, which includes grilling, smoking, baking, roasting, braising and barbecuing.

• Three tiers of stainless-steel grates provide 1320 sq. in. of cooking area.

• Delivers precise, consistent temperature from 165°F–500°F (+/-15°F).

• Super Smoke® Mode and Traeger Downdraft Exhaust® provide unrivaled wood-fired flavor.

• Smart Combustion senses when hood of grill is open or fire occurs, then adjusts auger and fan to ensure temperature stays consistent.

• Fully insulated construction with EvenFlow Heat Shield.

• Redesigned heat shield and drip pan provide consistent, even heating.

• WiFIRE digital controller and Traeger x MEATER wireless meat thermometers allow remote temperature control and monitoring from smartphone.

• Internal light provides visibility for nighttime cooking.

• Bottom storage cabinet has self-closing doors and wood shelving.

• Cart grill can be adapted for built-in use; trim kit sold separately.

• EZ-Clean™ Grease+Ash Keg collects grease and ash in one convenient place.

• Compatible with P.A.L. Pop-And-Lock® Accessory Rail attachments (sold separately), including shelving, storage bins and accessory hooks.

• Compatible with ModiFIRE® cooking surfaces (sold separately) that replace grill grates.

• Plug-in outlet required.

• Assembly required.
Eco Fusion Rain Barrel
The Japi name was inspired by our exuberant Japi´s Mountain range, which is on of Brazilian Atlantic forest redoubts, localized exactly in Jundiaí, country side of Sao Paulo State.
Since 1993 Japi has constantly been working on research and development, and have managed to put together our passion for innovation and productive tradition with an artisanal touch. The result are original and trend designed planters, unique textures and natural colors, which also brings practicality to your garden, inspired by a greener lifestyle.

All - weather proof, indoor & outdoor use, uv protected, lightweight, impact resistant, hand finished, hand finished, recyclable, polyethylene.
• Lightweight
• Impact resistant
• All weather resistant
• Polyethylene
New Soil fertilizers - ALBERTA MADE! by Annelida
Annelida aims to provide a biologically diverse and chemical-free casting with the highest functionality available in an organic plant food. Annelida Premium Earthworm Castings is OMRI listed and third-party tested to ensure consistency and quality.
Whether you are farming, growing in a greenhouse, or gardening at home, our Premium Casting products will help you optimize soil conditions for ideal plant growth, increased yields, and improved flavour profiles without compromising the environment.
Annelida products from the beginning have been comprised of 3 key core values: Sustainability, Waste Reduction, and Growth.
These core values can be felt in each product regardless of where sold, at Annelida we want to keep the soil of our plants nutrient dense and useable for future generations while also providing us longevity that we need to grow and cultivate.
Check out the Seeding Square
Features and Benefits:
Benefits of Seeding Square
Simplifies the planting process
Save money on food bills
Can double or triple the harvest
Optimizes & organizes garden space
Weeds are fewer & easier to identify
Gives depth accuracy for seed holes
Plants grow in beautiful uniform grids
Planting is done quickly
Great for teaching kids & new gardeners
Spoon & funnel great for kids & seniors
---
Features of the Seeding Square:
Color-coded for simple planting
Space is optimized for each plant type
Leaves perimeter impressions in the soil
Magnetized to the Wand/Spoon
Small profile for easy storage
All materials used are RoHS compliant
Features of the Funnel:
Makes it easy to deposit seeds in holes
Fits snugly into holes
Clicks on back of the center hole for storage
Features of the Planting Guide:
Simple to use plant-by-color chart
Complete list of standard garden veggies
Simple to follow instructionsl
Features of the Wand/Spoon:
Depth markings on the side for poking holes
Spoon scoops and deposits small seeds
Magnetized to Seeding Square
---